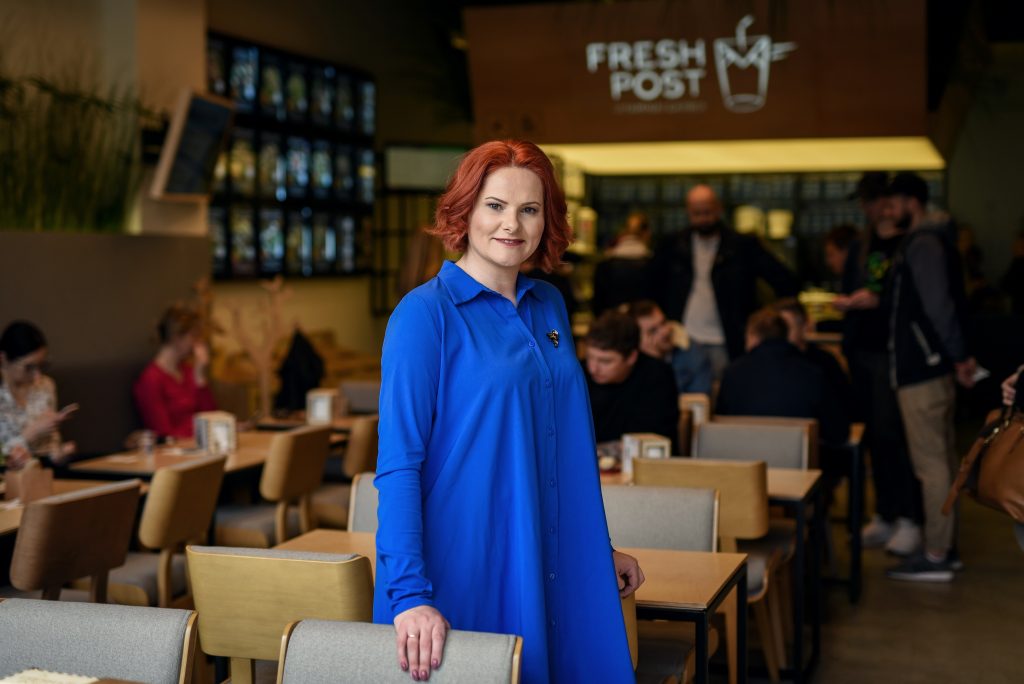 A recipe for business success
All you have to do is start with a pinch and suddenly it becomes an outstanding ingredient in a successful business recipe.
Inga Tribuišienė, the creator and founder of the Fresh Salad Bar, is convinced that the components of a good business success recipe are not only rational calculations. Listening to the customer's needs and being able to provide him with a product created from the heart can open the way to foreign markets as well.
Healthy, fresh, abundant and fast – the main principles of FRESH POST. Salads are made from fresh, high-quality ingredients and are only prepared when the order is received. Only ionized alkaline water is used in the bar: there is also an ionized alkaline water station, so that everyone who wants can taste healthy water or fill up a drinker. "We try to share the source of health," explains the founder of FRESH POST, for whom daily activities bring not only financial, but also moral returns, the emotional satisfaction of knowing that she contributes to people's health with her products.
The salad bar, which started with the slogan "Vitamins for work", now welcomes not only office workers who have lunch – people bring boxes of healthy food for dinner, families, even schoolchildren come. The founder of the bar says that she did not expect such a result and takes it as a sign that she hit the top ten with her business idea. Ms. Inga is proud that everything that now fits under the FRESH POST sign is the result of her and her team's work, to which she is extremely grateful. She is convinced that this is just the beginning of a successful path.
Read more about the first steps from ionized alkaline water to the idea of ​​a unique and exclusive salad bar concept  here :
https://www.vz.lt/paslaugos/2019/05/03/7532/sviezias-pastas-is-lietuvos-keliauja-i-uzsienio-salis#ixzz65jTzuehL