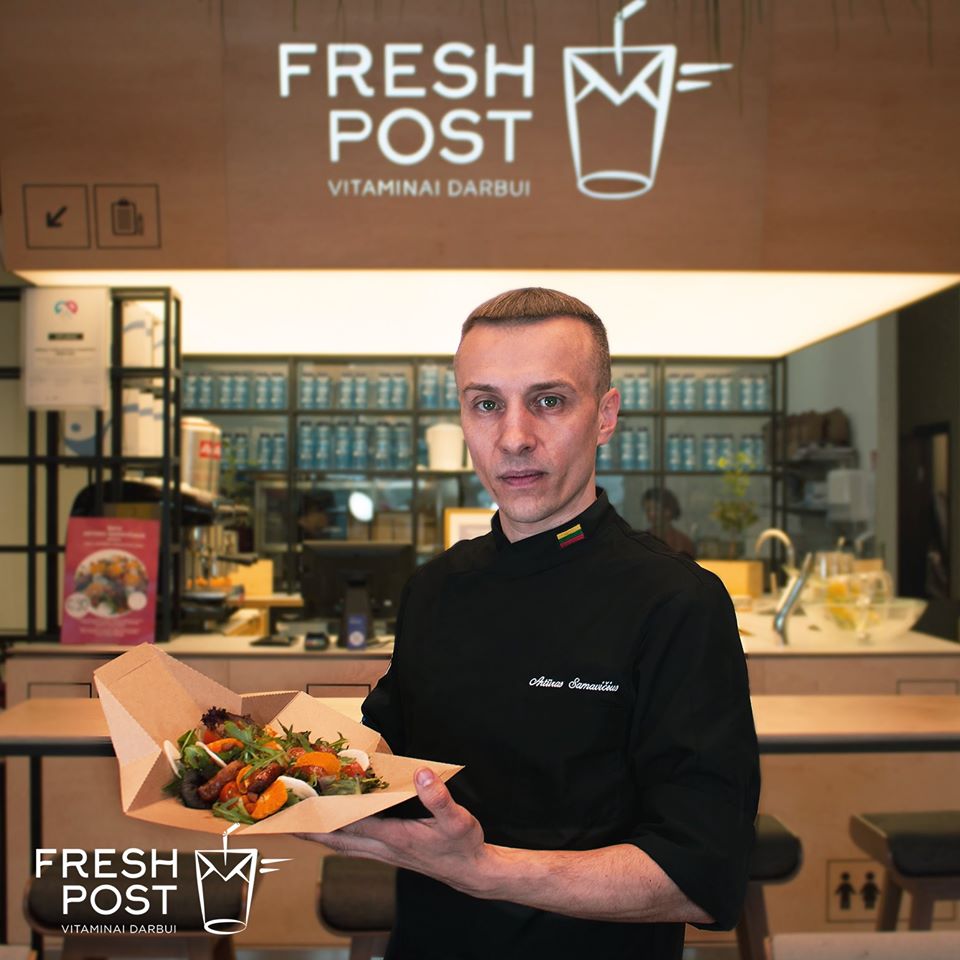 Chef Artūras Samavičius's salad – amazingly unique taste!
If you had to choose our most exclusive salad, it would certainly be the salad of the owner of golden hands – chef Artūrs Samavičiaus, a member of the national team of Lithuanian chefs, with chorizo ​​sausage, fried sweet potatoes, white radishes, tangerines and yogurt mango dressing. A mesmerizing savory taste that is irresistible and makes you want to taste it again. We have something to be proud of!
Have you tried the new salads on our menu yet?